Musguard Handlebar Harness

Your new ultralight bikepacking companion
Musguard is a revolution in bicycle mudguard design, literally. This set of fully detachable front and rear fenders roll up, so they can only be used when needed and store up easily when they are not.
Due to their design and position on the bicycle they prove to be very effective. Lightweight, super compact they features no mounts or extra parts to mess your bikes aesthetic. Available in various colors for a perfect match.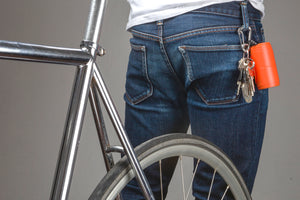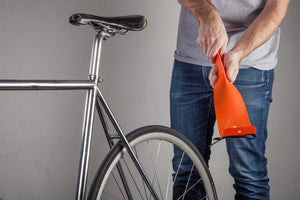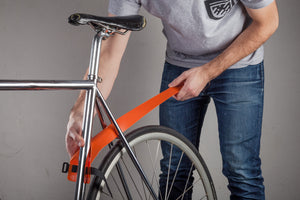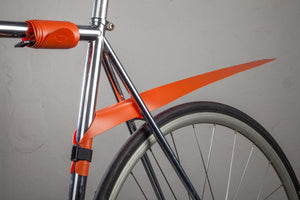 rollable
Musguardspack very small. They can be rolled on your frame or simply stored in your
bag, pocket or hung on your key chain.
durable
Musguards are die-cut from durable, recycled polypropylene (PP) plastic sheets. They gain stability by engenius origami-like folding system.
efficient
Musguards ensure optimal protection by fitting close to the wheel, catching the spray right at the source.
convenient
Application is simple and fast, no tools needed. Silicone coated fastener straps provide the strongest of grips.